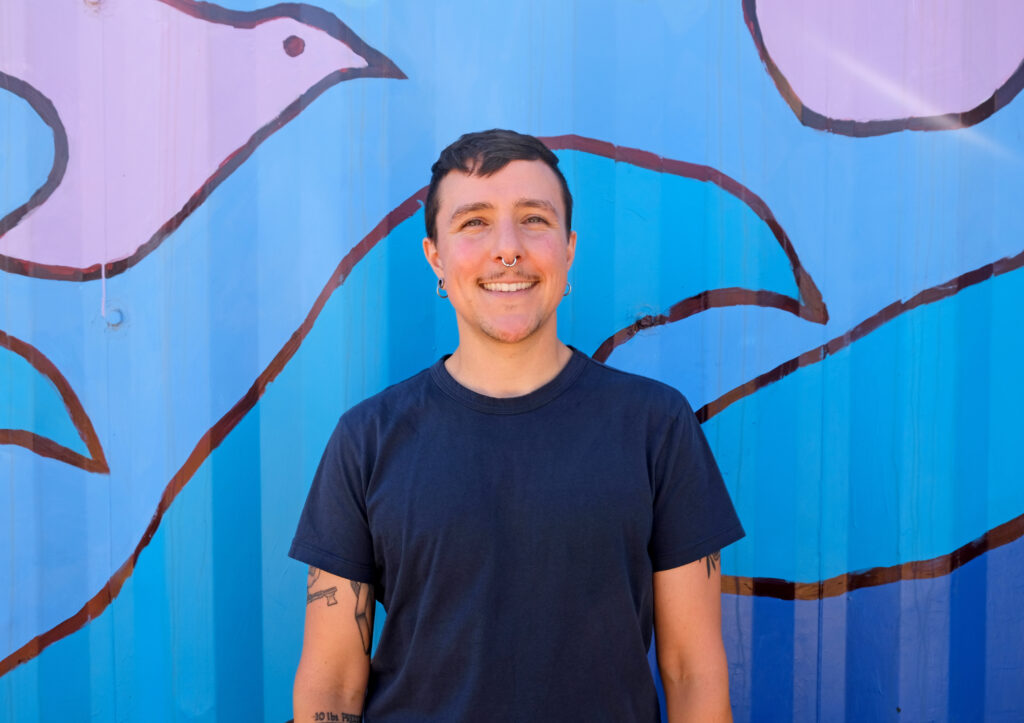 It is an honor to join End Hep C SF (EHCSF) as the initiative's Strategic Director. I look forward to advancing and evolving EHCSF's work to eliminate hepatitis C (HCV) as a public health threat to San Franciscans.
To this role, I bring 10 years of experience working with and for San Franciscans living with HIV and HCV. Prior to joining EHCSF, I served as the Director of Government Compliance and Program Policy for HIV Programs at the Shanti Project.
In 2015, while working as an HIV care navigator, I became involved with a hepatitis C treatment access and advocacy group. The group brought together pharmacists, community members, patient navigators, and clinicians dedicated to expanding access to new highly effective direct-acting antiviral HCV treatments. Creative collaboration was at the forefront of the effort. I felt called to deepen my commitment to HCV work and shifted to build an HCV patient navigation program at the Shanti Project. When EHCSF launched in 2016, I joined the newly formed Prevention, Testing, and Linkage workgroup.
The intervening years have held myriad challenges for San Franciscans who are disproportionately impacted by HCV. The COVID-19 pandemic has made plain how inequity drives disparities in access, quality, and outcomes in health care. As Strategic Director, I plan to carry forward the work of the communities that tirelessly pressed for expanded access to HCV treatment; in particular, those who advocated for the right to responsive and compassionate care for people who use drugs.
I am grateful for this opportunity to bring my leadership experience to EHCSF. I hope to serve as a guide and steward for the initiative's work toward the elimination of HCV as a public health threat in San Francisco.