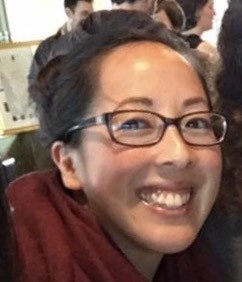 The introduction of Hepatitis C Direct Acting Agents (DAA's) has significantly altered the treatment paradigm.  The combination of improved sustained viral response (SVR) rates, minimal adverse effects, and drastically shortened treatment duration provides a unique and important public health opportunity to reduce the nationwide epidemic, particularly in correctional settings.  In 2015, the United States admitted approximately 10 million detainees in the jail setting.1 Studies report HCV prevalence rates in jail ranging from 13% to 31.1%; however, the true prevalence rate remains unknown due to minimal utilization of HCV screenings and limited surveillance.2,3,4 
The majority of persons entering and reentering jails represents the most marginalized populations who are disproportionately people of color, of lower socioeconomic status, uninsured, unemployed, and homeless.  Despite the higher rates of hep C in the incarcerated population, only a handful of facilities nationwide are attempting to initiate jail-based treatment.  Several studies have proven the cost effectiveness of providing hep C treatment, and state and federal correctional care guidelines have been updated to include DAA based regimens as the current hep C standard of care.  However, the high cost of the drugs remains the greatest barrier, with many facilities creating strict eligibility criteria.  As a result, fewer patients are treated, which limits the impact of reducing hep C transmission in the community.
The City and County of San Francisco's jails house approximately 1,200 detainees.  Recently, the SFDPH's Jail Health Services launched a demonstration project to assess the feasibility of initiating hep C treatment in the jail and continuing treatment in the community if released from custody prior to their completion of treatment. This was modeled after the Jail Health Services' HIV and Integrated Services (formerly Forensic AIDS Project), which emphasized the importance of early diagnosis, the linkage of patient to appropriate treatment services, and discharge planning prior to their release to ensure continuity of medical care in the community.  Jail Health Services' primary care providers are working to increase its capacity for hep C monitoring, treatment, and linkage to care with the assistance and support of a number of the End Hep C SF members.
Our collaboration with the End Hep C SF work groups has helped the JHS Prevention Team increase its capacity to test for hep C, quickly identify positive patients to disclose their status, and educate them about the risk of transmission using a harm reduction approach (which is often paired with Narcan trainings if needed).  In addition, efforts have been made to educate patients about available treatment options in the community and link them to care and patient navigators at local CBOs including Glide, Tenderloin Health (HR360), SFAF, and Shanti.  The Jail Health Services has also collaborated with the Sheriff's Department to help enroll patients in Medicaid prior to their release as a way to decrease the barriers of receiving care in the community.
With the help of our End Hep C SF and larger SF community, the SF Jail Health Services hopes to increase our structural capacity to provide a higher volume of hep C testing, treatment, and linkage services to our SF detainees. We strive to reduce the hep C health inequities facing this high-need patient population and continue to advocate for the resources necessary to achieve this attainable initiative to end hep C in SF.
References:
Minton, TD, Zeng, Z. Jail Inmates in 2015. Bureau of Justice Statistics. 2016:  NCJ 250394
Hennessey KA, Kim AA, Griffin V, Collins NT, Weinbaum CM, Sabin K. Prevalence of Infection with Hepatitis B and C Viruses and Co-infection with HIV in Three Jails: A Case for Viral Hepatitis Prevention in Jails in the United States. J Urban Health. 2008;86(1):93–105. doi:10.1007/s11524-008-9305-8.
Wenger P, Rottnek F, Parker T, Crippin JS. Assessment of Hepatitis C Risk Factors and Infection Prevalence in a Jail Population. American Journal of Public Health. 2014;104(9):1722–1727.
Solomon L, Montague BT, Beckwith CG, et al. Survey finds that many prisons and jails have room to improve HIV testing and coordination of post release treatment. Health Aff (Millwood). 2014;33(3):434–442. doi:10.1377/hlthaff.2013.1115.