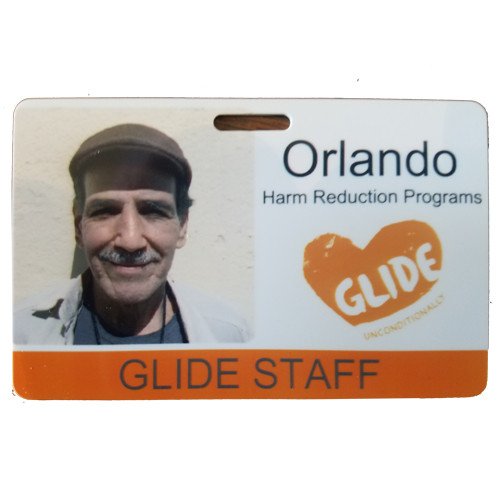 I am a textbook baby boomer from the swinging sixties. I contracted hepatitis B in 1969 and odds are that that was when I also acquired hepatitis C. Over the years, I was told that I had elevated liver enzymes from being exposed to hepatitis B and not to worry about it. No one explained to me that I could have chronic hepatitis B and/or non-A, non-B hepatitis (what hepatitis C was called before 1998, when the virus was isolated). No one mentioned to me that I was at risk of developing cirrhosis, liver cancer, and an entire host of related conditions.
In 1999, while waiting for services at Bay Area Addiction Research & Treatment Clinic in Richmond, California, Dr. Diana Sylvestre tested me for hepatitis C. My reaction to discovering that I had it was, "What is that and why should I be worried about it?" After that test result, I began attending hepatitis C education and support groups at the OASIS Clinic in Oakland, but I was not keen on trying the hepatitis C medications because, at the time, those medications might actually make you feel worse than living with hepatitis C. I had heard a lot of scary stories about treatment, but also noticed that people were deteriorating and dying from this disease. I was feeling lousier by the day.
By 2004, it was clear that it was time to act so I bit the bullet and never looked back. Eleven months of PEGylated interferon and ribavirin was tough, but the way I had been living was even tougher. I would stagger to the clinic for my weekly injection and then go hibernate for a week. I barely made it over the finish line and it took over a year to bounce back. I'm so glad that with the new direct acting antiviral medications people being treated for hepatitis C now have a much easier time—for most it's twelve weeks of treatment with no injections and no or very few side effects.
After my successful treatment, I kept attending the OASIS support group for fellowship and education. I decided to put activism, advocacy, and awareness at the top of my list. The way to keep what I have is to give it freely to others. I pay it forward, and I truly hope others who have so much to give do the same. What started as a passion blossomed into a career. I found not only a cure for my affliction but the key to my future at OASIS, The Berkeley Free Clinic and the Harm Reduction Coalition, to name a few organizations that have led me to where I am today.
Today I work as a Health Systems Navigator for Glide Harm Reduction Programs, or as I prefer to call it, a Hep C Sherpa. All my previous incarnations and past experiences have morphed me into a regular Tenzing Norgay of Hep C [1]. I outreach to and test, counsel, educate, support and navigate to care the population with which I am intimately familiar. I do not believe one can leverage past experiences to good purpose by running away from them. The rule is "Don't Hide It-Divide It!" Serving this population is very special and rewarding to me because I can recognize myself in the people I serve.
San Francisco's campaign to #EndHepCSF is at the cutting edge, the tip of the spear in the fight to eliminate hepatitis C. If it can happen anywhere it's right here in San Francisco, in part because of organizations like Glide and its connection to some of the communities disproportionately impacted by hepatitis C. A lot of the struggle to end hepatitis C will occur at higher levels with a need for resources and supportive policies, but the bulk of the work will be done by good old fashioned gumshoe footwork, neighborhood by neighborhood, block by block, family by family, and with peer-to-peer organizing.
It's an exciting time and I feel so passionate and energized to be involved at Glide and in the campaign known as #EndHepCSF, because I get to do what I love and love what I do.
With an Attitude of Gratitude,
Orlando D. Chavez*
—————————————————–
*Orlando Chavez is a Hepatitis C survivor, a Health Systems Navigator at Glide Foundation and a Steering Committee member of the National Viral Hepatitis Roundtable. He is an End Hep C SF member and contributes to both the Testing and Linkage and Prevention and Education work groups.
[1] Also known as Sherpa Tenzing. He is among the most famous mountain climbers in history and one of the first two individuals known to reach the summit of
Mount Everest
, which he
accomplished
with
Edmund Hillary
in 1953.